Unit 2, 22 Commerce Street Malaga WA 6090




1790 Albany Highway, Kenwick WA 6107
Why Choose L4W
Five HUGE training centres
Cheapest price in WA
Day, night and weekend courses available
All courses include enough training to help you pass - Excellent pass rates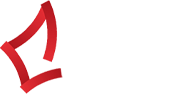 Testimonials
Unit 2, 22 Commerce Street Malaga WA 6090
1790 Albany Highway, Kenwick WA 6107
Did the 3 day course. Training was very good and thorough. Excellent facilities with 3 forklifts going at once. Youssef was a very good and informative trainer. I'd recommend Licences 4 Work to anyone.
Steve from C-Mac industries
Course was great and everyone was very supportive which made the training very easy. Youssef was great. Really good place to come and do your training.
Bronwyn from Ryde
Jeff was a very professional trainer and I passed first go. Excellent training centre.
Vilimoni from Wetherill Park
I can't believe how much cheaper the courses where when I book for my courses. When I started the training, that then blew me away again. Really professional staff and trainers and the training centre is massive. Thanks Licences 4 Work.
Quentin from Regents Park
From booking the course through the website to the training centre including Helmut the trainer and Simon the assessor, and the facilities, A1. Definitely recommend Licences 4 Work looking for cheap and quality courses.
Andrew from Smithfield
I booked my course over the phone. The guys where very helpful and made the process very easy. Did my 1 day advanced course and came back for my assessment and passed first go. Thanks to the team at Licences 4 Work.
Albert from Bankstown
Jeff was a fantastic trainer. The customer support team where fantastic and helped us all the way through to the end of the course.
George and Jacob from Redfern
Wayne definitely knows his Stuff. Did my white, blue and yellow course. Great 1 day courses and excellent facilities. Id definitely come back here to do any other course I need.
Tim from Canterbury
Professional staff, professional trainers excellent training rooms. Cheapest courses around. Did a super saver cobmo, traffic control tickets, forklift licence and first aid certificate. Excellent experience all the way through.
Tye from Seven Hills
VIEW ALL TEstimonials
We will also put you in touch with Job Agencies that are ready to help you find employment!